Nowadays the label "coaching" is used widely but not wisely. It is not always clear what it is, and what it is not. So, what is coaching? This is a fundamental question.
How can you tell if coaching is what we need, if you do not know what it is?
In fact there is a clear distinction between coaching and other supporting practices such as therapy, counselling, training, teaching, mentoring and consulting.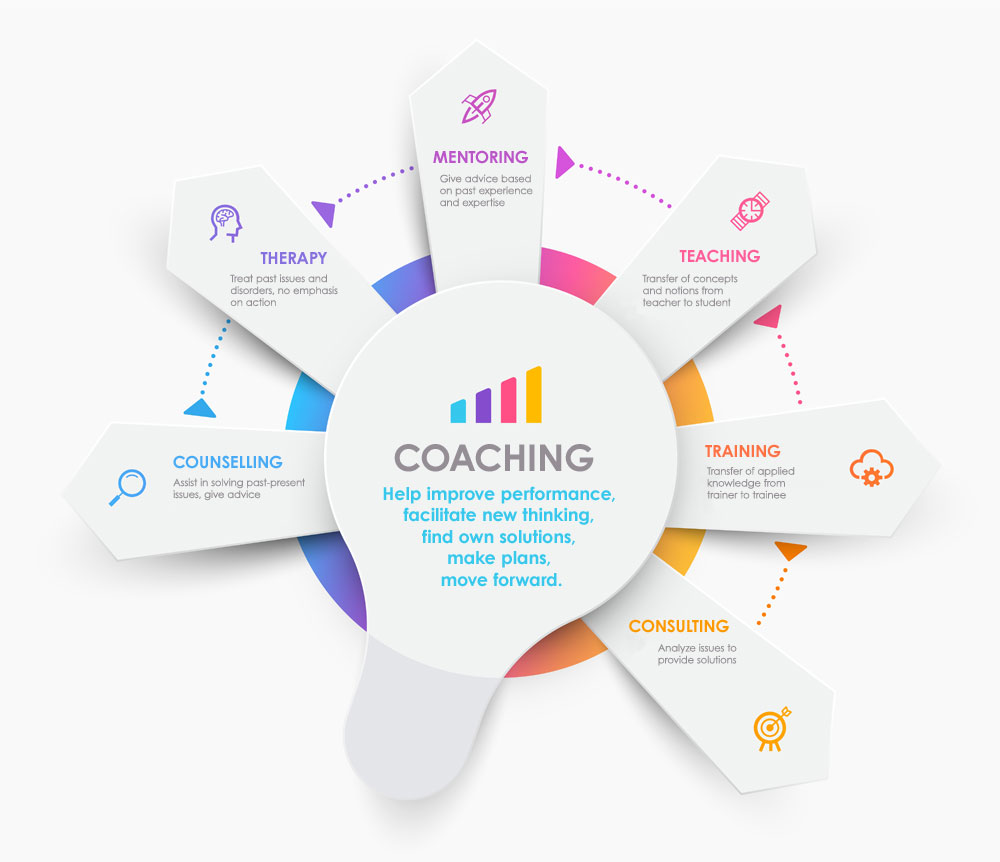 So, what can you expect from coaching?
Are you ready to experience coaching? Contact us at